WENDY SHATTIL
PHOTOGRAPHER
Wendy Shattil prides herself on being a full-time professional wildlife and conservation photographer, a rarity in the business today. She is an international award winner, known for creating provocative images with mood and humor. Wendy was the first woman awarded Grand Prize in the world's most prestigious Wildlife Photographer of the Year Competition.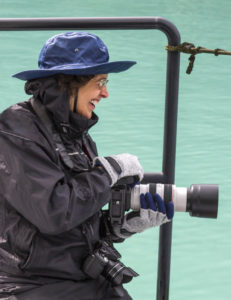 Wendy is driven by her desire to produce thoughtful images that influence people to care for the world we live in and she has used this talent in her publications, lectures, tours, networking and assignments.
Since 1981, she has published 15 books and compiled more than 300,000 stock images of nature and wildlife, teaming with her partner and husband (now deceased), Bob Rozinski. She has had assignments and led trips to faraway places such as Egypt, Alaska, Baja Mexico, Belize, Namibia, South Africa, Churchill Canada, and the High Arctic. Wendy enjoys introducing people to her favorite locations, including Southeast Alaska and the Sea of Cortez/Baja. These water-based trips occur on the historically elegant eight-passenger wooden vessel, M/V Westward which allows for intimate encounters with nature and wildlife in a sustainable and fuel efficient manner.
Wendy and Bob were named Senior Fellows in the International League of Conservation Photographers, Department Associate for the Denver Museum of Nature & Science and twice were Artists in Residence in Rocky Mountain National Park. Between them, the team received the Philip Hyde Grant for environmental photography, Denver Audubon's Environmental Stewardship Award and the Colorado Wildlife Federation's Conservationist of the Year Award. Tackling an environmental issue in their own backyard, the pair was hired by the Department of Justice in 1988 to document wildlife at Rocky Mountain Arsenal in Denver in a project that expanded to seven years. Their work and outreach efforts to the community, media and Congress was highly influential in the area becoming a National Wildlife Refuge.
Wendy has participated in several conservation expeditions with iLCP (Int'l League of Conservation Photographers) to produce comprehensive portraits of timely conservation issues and threats. One project explored the effects of the US/Mexico border wall on wildlife and the environment. Wendy's aerials and in-depth documentation of ground-based issues in the Lower Rio Grande Valley of Texas and the Arizona border have drawn attention to critical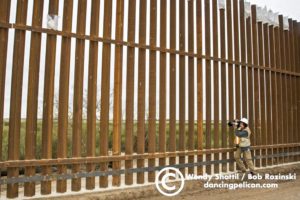 issues otherwise overlooked. Another iLCP expedition in British Columbia's Great Bear Rainforest helped block a proposed oil pipeline from the Alberta tar sands from being forced through this unique ecosystem. A third iLCP expedition was along the migration corridor amid gas fields in Wyoming's Red Desert.
Wendy is the creator and administrator of several well-established nature photography contests; Share the View International Nature Photography Contest, celebrating it's 10th year October 1 to December 1, 2020, and the NANPA Showcase (North American Nature Photography Association.
Wendy and Bob's work has appeared in virtually all popular nature and wildlife magazines, including National Wildlife, Audubon, Smithsonian, BBC Wildlife, Natural History, Ranger Rick, and National Geographic publications. In addition to their own books, images are featured in hundreds of others worldwide. Wendy was invited into MENSA a long long time ago.
BOB ROZINSKI
PHOTOGRAPHER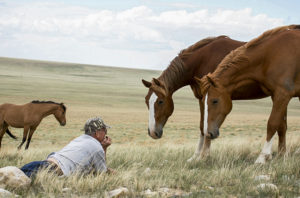 From the time he was 10, until his passing in 2016, Bob spent 60 years with a camera in hand, 40 of which were in the field of wildlife and conservation photography. When drafted during the Vietnam era, he put his passion for photography to work in the U.S. Army's Aggressor Center, where he was part of an elite platoon that played the enemy in war games. After leaving the army, Bob was a stringer for Associated Press, eventually shifting from photojournalism to nature subjects out of a deep love of the outdoors. Much of his career he spent documenting endangered species and fragile locations in North America.
A highlight of Bob's early career in conservation photography was documenting Rocky Mountain Arsenal in Denver, with the resulting images highly influential in the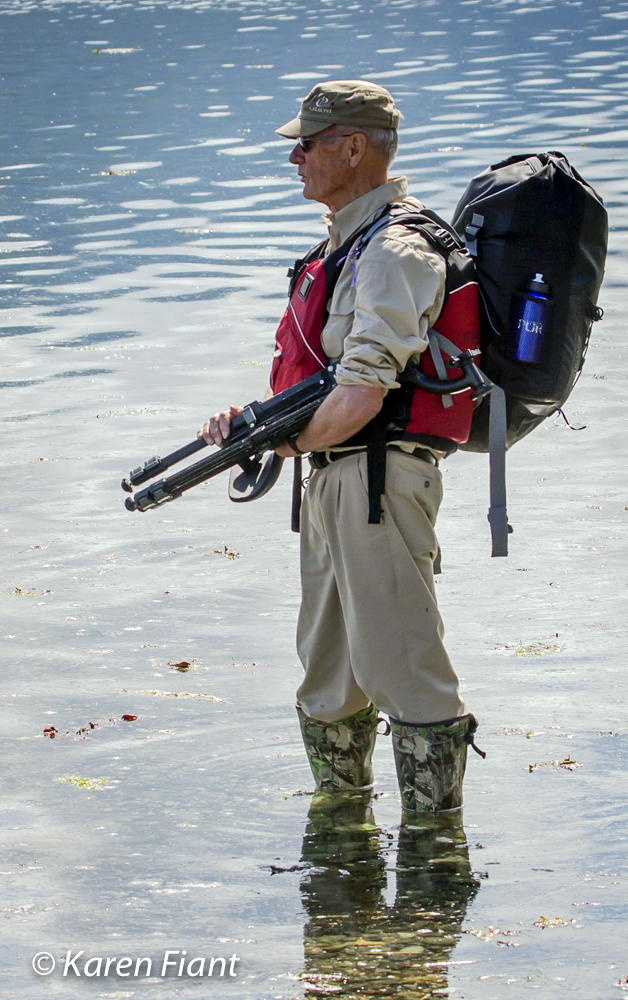 area becoming a National  Wildlife Refuge. Another subject Bob was passionate  about photographing was the Red Desert in  Wyoming,  under siege by oil and gas development.  Along with Wendy, Bob's creative images earned him  First Prize in the BBC Wildlife Photographer of the  Year competition, First Prize in the NATURE'S BEST  International photo contest and Grand Prize in the  grueling Texas Valley Land Fund $100,000  photography contest.
On Bob's tribute page, many of his former students and acquaintances wrote of his influence on them, including these favorites:
"Bob was a man of deep integrity and generosity, combined with a goofy sense of humor. His love of and respect for the natural world and the creatures he photographed were always uppermost in his work and in the way he conducted his life."
"Bob was truly a force in the conservation community and is sorely missed for his tireless passion, dedication, and work on behalf of our planet, and especially the American West that he loved so much."
Awards and Recognitions
The team of Shattil and Rozinski creates unique and insightful photographs, which appear in editorial publications, books, and advertising internationally. Their talents have been recognized in competitions, professional groups, and media organizations the world over.
Awards and Recognition Highlights
GRAND PRIZE, BBC Wildlife Photographer of Year
Phillip Hyde Grant for Environmental Photography
2006 Denver Audubon Environmental Stewardship Award
Best Nature Photographers in Colorado – CBS Denver News
First Prize, Golden Artists Festival
Best of Show, Evergreen Artists Festival
Senior Fellows in the International League of Conservation Photographers (iLCP)
First Prize, Crested Butte Arts Festival
Texas Valley Land Fund Grand Prize Winners
Conservationists of the Year, Colorado Wildlife Federation
First Prize, NATURE'S BEST International competition
First Prize, BBC Wildlife Photographer of Year
Grand Prize, Rocky Mt. Bighorn Society
First prize, National Wildlife Magazine contest
Business Partner of the Year, Colorado Wildlife Federation
40 Awards & Medals, Photo Society of America
People's Choice Award, Outdoor Writers of America (OWAA)
"Best of the Best", President's Choice Award – OWAA
Past Board Member, North American Nature Photography Association (NANPA)
NANPA Outstanding Service Award
NANPA Fellowship, honorary professional group